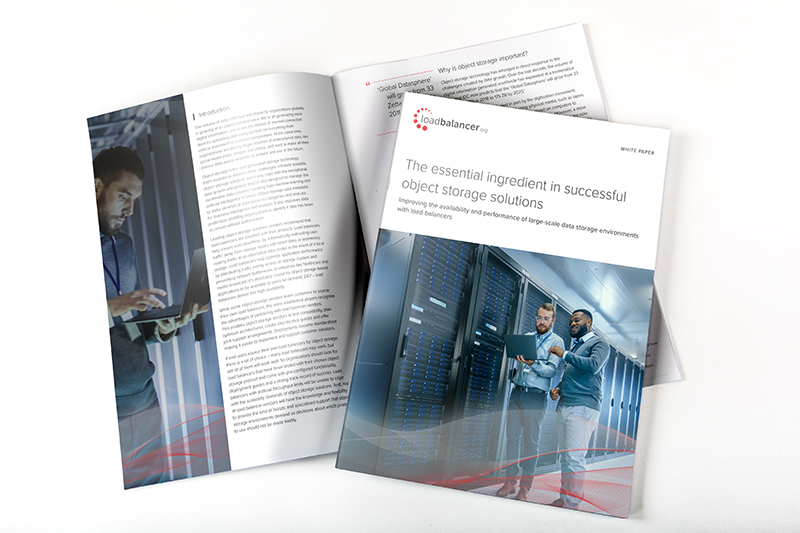 The essential ingredient in successful object storage solutions
Improving the availability and performance of large-scale data storage environments with load balancers
Object storage solutions will cope with your organization's data growth, and the inestimable data loads machine learning and AI will bring. Find out why load balancing your data environment is essential.
View white paper
Read our insights
Storage
The evolving role of load balancers in scale-out NAS environments
This paper talks about how scale-out NAS architectures are ideal for organizations that need to regularly access, share and update data.
Healthcare
Electronic Healthcare Records: data, access, and an insight-driven future
This paper covers the benefits of Electronic Health Records (EHR), challenges and how load balancers can optimize healthcare IT.
Healthcare
Hybrid working: delivering robust services for a flexible future
This paper explores the shift to hybrid working and achieving effective delivery of business applications for the workplace of the future.