Unrivalled domain expertise
Our healthcare division is dedicated to providing zero downtime for medical imaging and clinical workflow applications, and we are able to bring a deep understanding to these environments. Having partnered with nearly every major medical imaging provider, we know how to design and create innovative systems that are designed around your goals. Our team of engineers are able to provide strong support from project inception, through deployment and beyond.
Find your application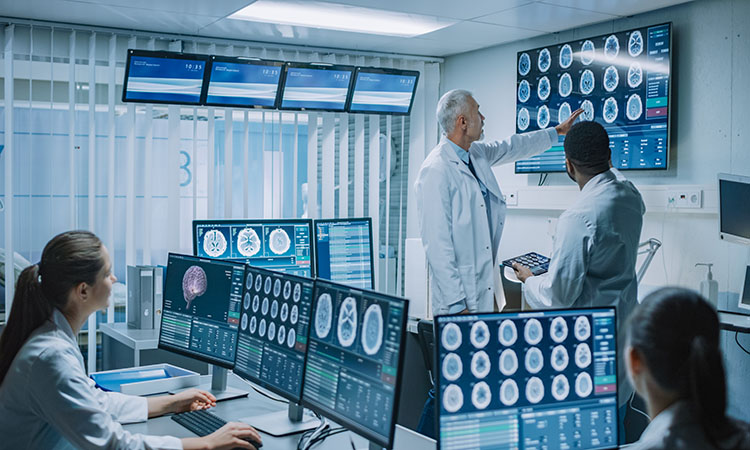 Focus on zero downtime
I didn't realise NTP was so important for medical imaging systems like PACS and VNA
Aaron West
Have you ever looked at the plan for installing a medical imaging system and felt like screaming? One of the first things you should do is try and get each member of the team to simplify, simplify, simplify!
Medical imaging and information system protocols
Need help?
We've worked with a huge range of applications – and we've got yours covered. If you can't find what you're looking for, just get in touch.
Contact us